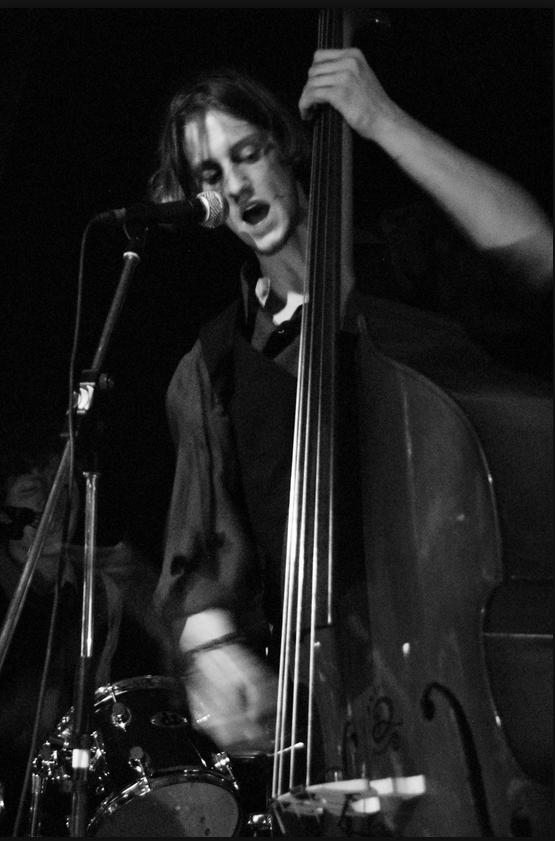 Daniel Bourassa plays bass, drums, and mandolin with the CIA, as well as shouting along. He's both a gentleman and a scholar.
Dan can also be found laying bass down with the
Haggard Beat
and playing drums for
Bowser's Brood
. He is a very nice man, and you should buy him many beers.